Ferns make wonderful houseplants. As well as being beautiful, growing well in low light, and improving air quality, they are also relatively low maintenance plants which can thrive on minimal care.
That said, there are a number of tips and tricks that can help you get the best growth from your ferns, and a number of questions that are commonly asked about how to optimize results.
Here is a quick Q&A to run through some of the key ways that you can help your indoor ferns to thrive:
What are the best fern varieties for indoors?
In a previous article, we ranked the best indoor ferns based on ease of maintenance, beauty and novelty. There are lots of good options, but here are some of the most popular varieties that are grown indoors: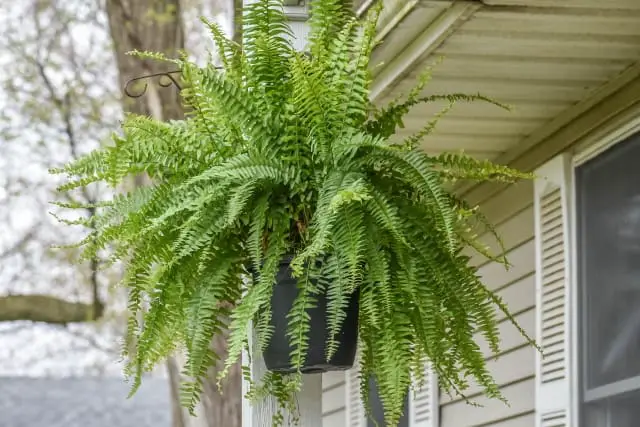 Boston fern
Nephrolepis exaltata
Evergreen
Partial shade
Height: up to 1 m
Soil: acid or neutral. Moist, well-drained.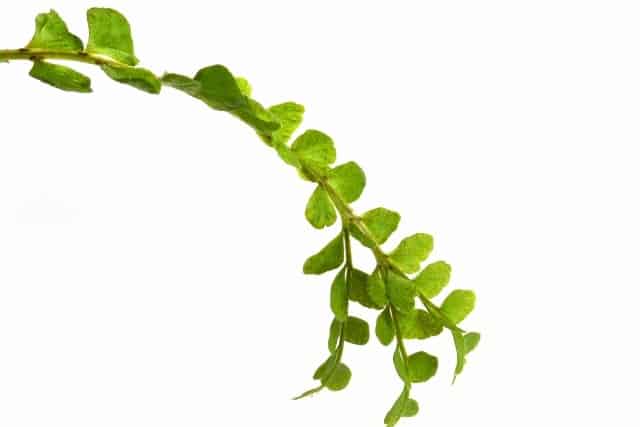 Lemon button fern
Nephrolepis cordifolia (duffii)
Evergreen
Partial shade
Height: up to 0.5 m
Soil: acid or neutral. Moist, well-drained.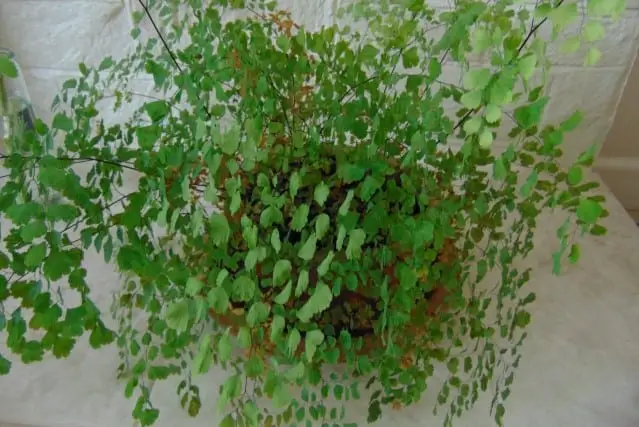 Maidenhair fern
Adiantum raddianum
Evergreen
Partial shade
Height: up to 0.5 m
Soil: neutral or alkaline. Moist, well-drained.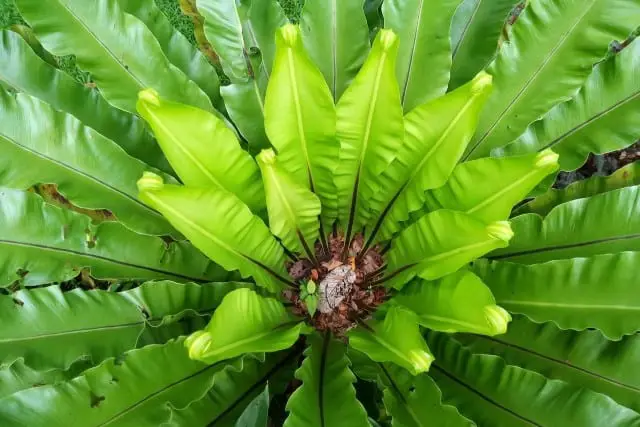 Bird's nest fern
Asplenium nidus
Evergreen
Partial or full shade
Height: up to 1 m
Soil: acid or neutral. Moist, well-drained.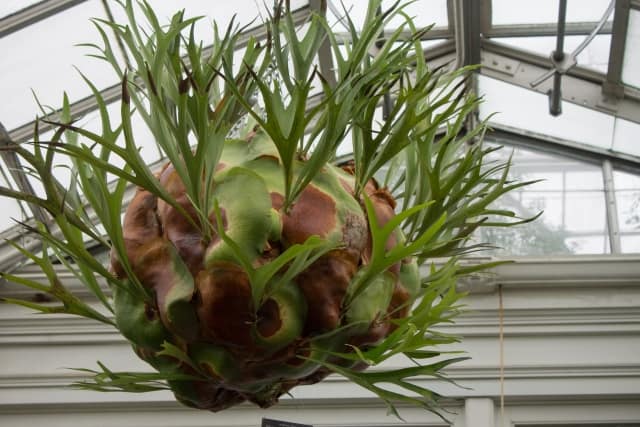 Staghorn fern
Platycerium bifurcatum
Evergreen
Prefers partial shade
Height: up to 1 m
Epiphytic (but can be grown on loam). Keep moist, well-drained.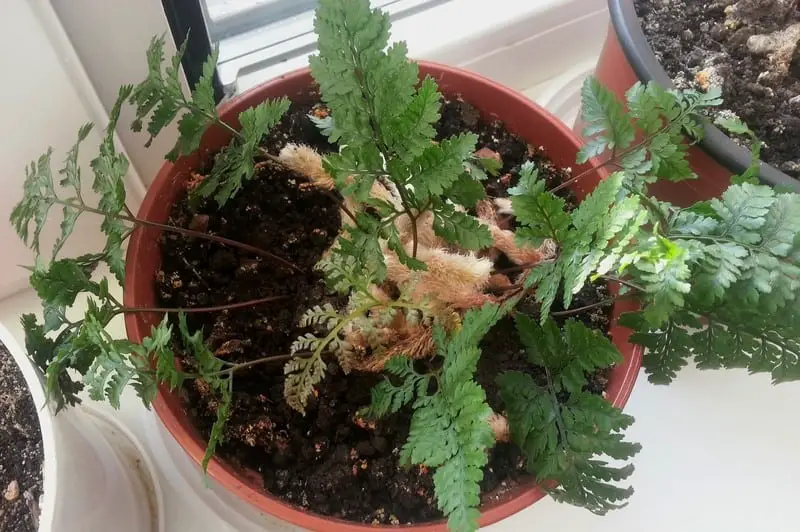 Rabbit's foot fern
Davallia solida (var. fejeensis)
Evergreen
Partial shade
Height: up to 1 m
Soil: acid or neutral. Moist, well-drained.
How often should indoor ferns be watered?
A good starting point for a fern grown in a typical household room is to give it a thorough water once a week. Whether this rule of thumb will work for you will depend on a few factors.
First, the temperature and humidity in the room will be the most important factor. Ferns near drafts or sources of heat will dry out more quickly. The size of the fern will also make a difference, with larger specimens generally needing more frequent watering.
Second, the variety of fern will also matter, of course with some species being more thirsty than others. Some ferns are relatively drought tolerant, while others need regular watering and can be very sensitive to dry spells.
The simplest way to tell when your fern needs watering is to test the surface of the soil with a finger. It should be damp but not wet. If the surface is dry to the touch, the fern needs watering.
There are several strategies that you can use to be sure that your fern is neither underwatered nor overwatered. But a sensible first step is to start with once a week, and adapt as needed. 
Do ferns need to be misted?
Tropical varieties of ferns are adapted to warm, humid environments, and so misting will help to mimic that rainforest vibe. As a general principle, maintaining good humidity will enhance the health of most fern varieties.
Misting is one way to achieve this, and most ferns will benefit from regular spraying with water. But, to be honest, misting is only going to give a very short-lived boost. If you give a thorough dousing, then the water will run down the fronds towards the crown and help to maintain watering, but a more modest spritz from time to time will not have much lasting impact on local humidity.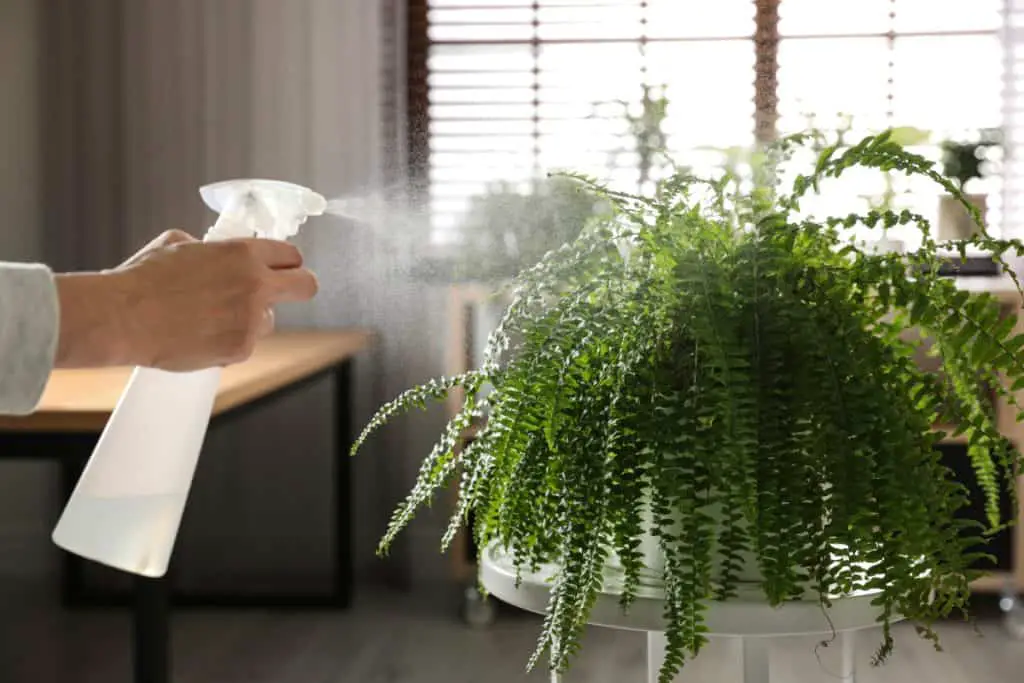 The basic principle with misting is that it can't do any harm, and can do good as occasional pampering, but it won't cause much long-term benefit unless carried out very regularly.  
How often do ferns need to be fertilized?
Ferns need very little fertilization as a general rule, and you should avoid fertilizer outside of the growing season (which typically runs from spring to autumn), as it will do more harm than good by risking root damage. Ferns will not respond to fertilizer with a boost of growth, as they are well adapted to surviving in shallow soil and generally not limited by nutrient supply.
If your fern has been growing for several years and has started to outgrow its pot, there is a case for adding some fertilizer to revive the potting mix. This is especially true if a smaller pot is sustaining a lot of foliage. In this case a standard balanced formulation (with equal parts nitrogen, phosphate and potassium) can be used, but it is best to start at half the recommended strength by diluting with water.
Some growers recommend occasional supplementation with Epsom salts, arguing that magnesium can be a limiting factor for fern growth. This is worth a try if your fern is looking paler than usual and its growth has slowed, but is not needed on a routine basis.
When should ferns be repotted?
Typically, you should consider repotting an indoor fern after 3-5 years of growth. Signs that your fern is being limited by the pot include yellowing fronds, arrested growth, and wilting. If your plant is more than a few years old and accumulating a thicket of fronds, with tatty-looking dried out fronds around the base of the plant, it has likely exhausted its growth potential.
The best way to know for sure is to check the root density. Look for roots emerging from the base of the pot, and gently remove the root ball and check for the state of the roots and rhizomes. If the root ball is highly tangled and crowded, it is time to move to a larger pot or split the root ball and establish two or more daughter plants.
Repot into a standard potting mix and your fern will bounce back, reinvigorated.
How much light do indoor ferns need?
Most ferns like plenty of indirect light, meaning that spots set back into the room, or on a north-facing windowsill, are ideal. Too much sun is damaging from many species, although there are a few that can tolerate it well, with regular watering.
For very gloomy corners of the room, fern varieties that thrive in full shade are good choices. Here are a few options: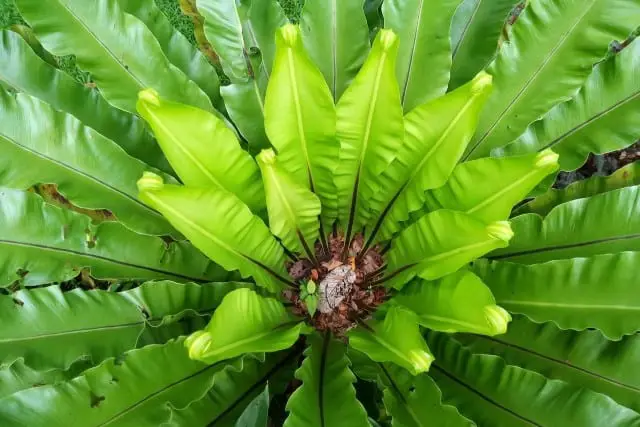 Bird's nest fern
Asplenium nidus
Evergreen
Partial or full shade
Height: up to 1 m
Soil: acid or neutral. Moist, well-drained.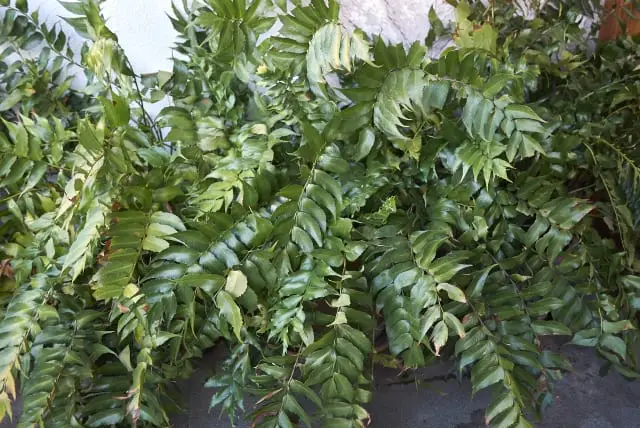 Holly fern
Cyrtomium falcatum
Evergreen or semi-evergreen
Full or partial shade
Height: up to 1 m
Soil: acid, neutral or alkaline. Moist, well-drained.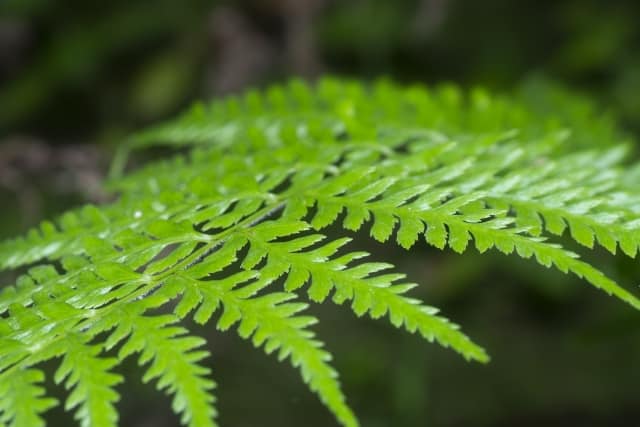 Lady fern
Athyrium filix-femina
Deciduous
Prefers partial or full shade
Height: up to 1 m
Soil: acid or neutral. Moist, poor drainage tolerated.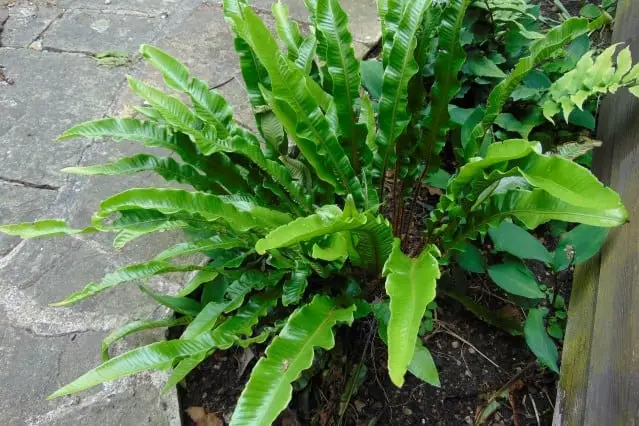 Hart's tongue fern
Asplenium scolopendrium
Evergreen
Prefers partial or full shade
Height: up to 0.5 m
Soil: alkaline or neutral. Moist, well drained.
Should I cut dead leaves off my fern?
When fronds have become browned or yellowed, they are no longer doing the fern any good and can be removed with clean shears to improve the appearance of the plant. However, it is important to establish whether there is any deeper problem with the fern that may be contributing to the dieback.
The most common causes of browning fronds are overwatering or underwatering. With good management, this problem can be avoided, but if you are seeing occasional periods of browning, it is worth checking and refining your watering routine to learn from what the plant is telling you.
Other possible causes of browning include pest infestation, physical damage (from pets, for example) and too much sun. For a general guide on when to cut back dead fronds, see this article.
---
Maintenance of indoor ferns is relatively simple, with finding the right watering frequency being the most important factor for success. However, these tips and tricks should help you respond to the commonest issues that can crop up.